Hello!
Hope everyone has a good weekend. We started off our last units before the break this week.
In math we worked on some multiplication strategies. We learned about skip counting, breaking up difficult numbers into easier numbers to multiply, and the relationship between multiplication and division. My favourite is to break up a number, so if you were multiplying 14×7, you break 14 up I to 10 and 4, and multiply each by 7, then add them.
In language arts we started our look at creative writing and the 6 traits of writing. We also finished typing up our good copies.
In social studies we started our resource work. We learned about renewable and nonrenewable resources of BC. So far we have focused on energy resources, and the pros and cons of mining. On Friday we mined for cookies, to think about the environmental impact.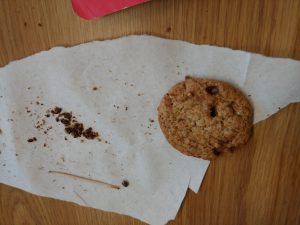 In science we started our simple machines work, learning briefly about each simple machines: lever and fulcrum, inclined plane, wedge, screw, pulley, and wheel and axle. We spent Thursday learning about how the fulcrum's distance from the load affects how easy it is up lift it.
In French we learned how to count up to 60 in French. We also did a little french math. Next week we will hopefully start french bingo.
In art we started our drawings for the winter concert video that I will be putting together, with the help from our music teacher. So far they look great. We will be colouring them on Monday and Tuesday.
We also got the art cards delivered, so I could hang the original art pieces in the hall.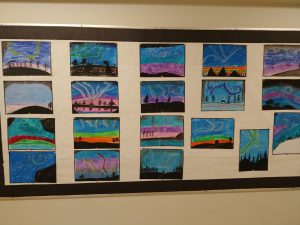 Next week we will look at forestry and fish farms in BC, experiment with inclined planes, wedges, and screws in science, work more on breaking up numbers for multiplication, and practice adding descriptive details to our writing.
Have a good weekend, stay safe, and see you Monday.