We did it, we made it to spring break! We were very busy this week finishing up our projects, but managed to on Thursday, to have games on Friday!
Our poetry books are typed up and completed. They look great, and will be sent home after spring break.
We looked at cause and effect for events in canadian history: fur trade, Confederation, railways, and residential schools. Students had a half page of information which they could get answers from, and had do write what happened, why it happened, and what were some effects of the event.
In math we played the Price is Right! Students started with $1,000. When an item came up, they had to estimate the price. Then they calculated the difference from the actual price. Then took their difference and subtracted it from their total money. It was a fun way to set up a running budget. By the end of the game only 4 students still had money in the positive.
We finished our biome boardgames in science! They look pretty cool, and will make some fun entertainment for spring break for myself.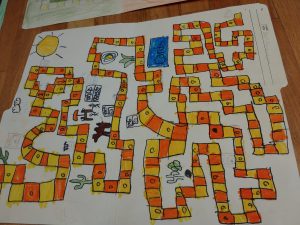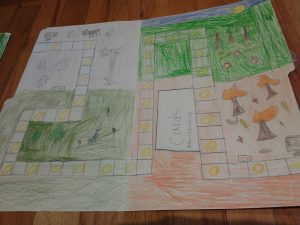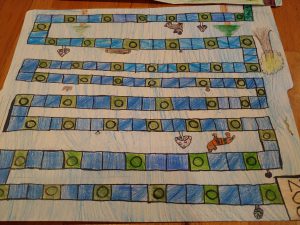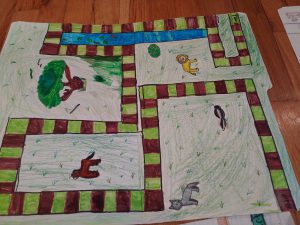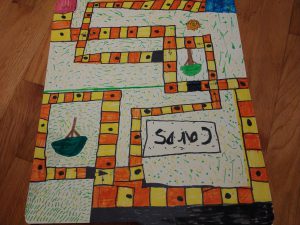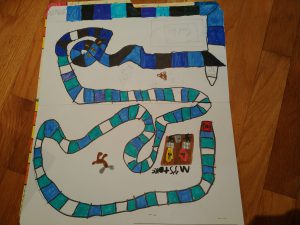 On Wednesday we joined our cohort class for some bannock, hot chocolate, and yogurts with berries. Mrs. MacDonald made the bannock, which was delicious. We also read our poetry booklets to the other class.
Enjoy your next 2 weeks off, be safe, and have fun!